Driving Lessons Luton
Looking for Driving Lessons Luton with a top class Driving School in Luton then you will find it here.
Find below some of the qualities our Driving Schools Luton has on offer :
We Have Very High First Time Pass Rates.
Very Patient and Friendly Driving Instructors.
Offering Excellent Prices.
All Driving Lessons in Luton are One on One.
We Have Very Reliable Driving Instructors.
Experts in Dealing with Very Nervous Pupils.
Male and Female Driving Instructors.
All A.D.I Fully Qualified Driving Instructors.
We Offer Free Online Theory Tuition Software.
Choose Between Manual or Automatic Dual Controlled Cars.
Free Pick Up From College, Work, etc.,
Intensive Driving Crash Courses.
Weekend and Evening Driving Lessons in Luton.
Pass Plus Courses(cheaper insurance).
Intensive Driving course Luton.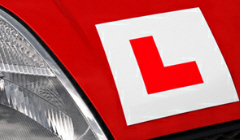 If you are wanting to pass your practical driving test in a hurry then this is the course for you.
The best way to pass your driving test fast would be to:
Firstly Book and take an assesment driving lesson.
Pass your theory test.
Then arrange and book the intensive driving course.
Start the intensive driving course.
PASS YOUR DRIVING TEST!!!
Your driving instructor will be able to give you a rough idea as to how many driving lessons you will require.
The Crash Course can be taken at a pace to suit you. You can arrange to take the course over as many weeks as you would like. Normally, we find, most people like to do it over 2 weeks but we can do it in 1 week if you prefer.
If this is the course for you, please contact us to arrange an assesment driving lesson.
Please check out our prices page for a rough idea of the costs for the intensive driving course.
Driving Instructors Luton
Weekly Driving Lessons Luton
Take your Driving Lessons in Luton on a weekly basis.
Intensive Lessons Luton
Crash Course Luton with our Driving School. Pass your driving test fast.
Pass Plus
Passed your test and would like to go further and take on extra practise?
Prices
Cheap driving lessons...
Discounts available for Block Bookings.
Areas Covered
Driving School Luton covers all of the LU postcodes.